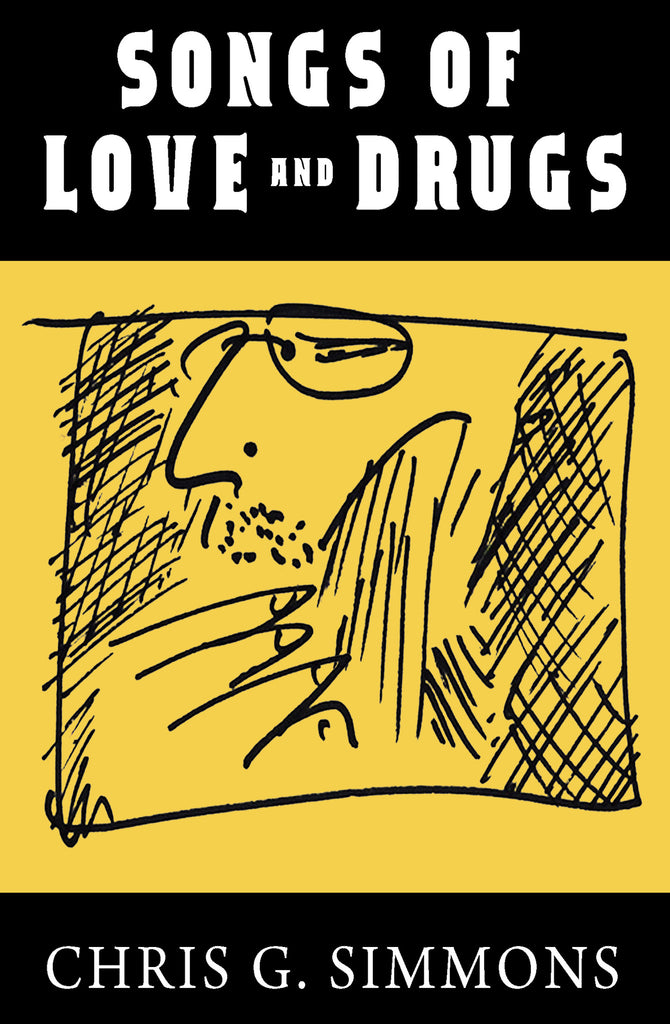 Monstaar Media
Songs Of Love And Drugs - Chris G. Simmons
Songs Of Love And Drugs by Chris G. Simmons is much more than a mere compendium of lyrics that span over three prolific decades; it is a timeline that walks you through the musical, poetic and personal development of this beloved artist. A must have for all fans, this book allows the reader to explore, for the first time in a single publication, all of the lyrics to the works we have come to love. Join in this winding journey that leads through the peaks and the inevitable valleys that follow; the euphoria of love, the wrenching pain of love lost, and psychotropic binges to numb the wounded soul, punctuated by moments of acute clarity.
Until this in your library, your collection remains incomplete.
244 pages
Language: English
ISBN-13: 978-1502792235
ISBN-10: 1502792230
BISAC: Poetry / General
Product Dimensions: 5 x 8 inches
This title is currently available in paperback only.
HELP SUPPORT INDIE ART:
BUY THIS BOOK HERE INSTEAD OF AMAZON!
---
More from this collection